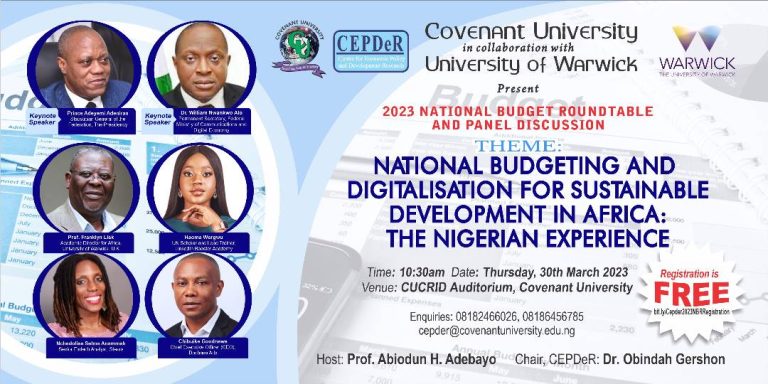 The Centre for Economic Policy and Development Research (CEPDeR), Covenant University, Ota, partners with the University of Warwick, United Kingdom, to bring this year's National Budget Roundtable and Panel Discussion (NBR). The annual National Budget Roundtable and Panel Discussion is one of the ways the centre meets its objective of linking research to policy and practice. The event brings together industry experts, policymakers from government parastatals and the private sector, researchers, and think tanks to proffer solutions to ongoing economic challenges.
African economies are undergoing unique dynamics with declining government revenues and increasing debts. Nigeria typifies the situation with an increasing population and declining revenue from crude oil exports, leaving the country with less money to spend on infrastructure and welfare. Furthermore, there are delays in building new schools and hospitals with potential negative impacts on socio-economic well-being – if the trend continues. Given the above, national budgeting has been challenging for many African governments – especially Nigeria, with increasing unemployment and inflation. For instance, the unemployment rate changed from 8.53% (of the total labour force) in 2019 to 9.71% in 2020 and increased to 9.79% in 2021. The inflation rate has been on a steady increase in 2019 and skyrocketed in 2021 to 16.95 from 13.25% in 2020. This trend indicates depreciation of the Naira has significant effects on government spending, debt management and budgeting. It becomes a matter of 'what can the money you earn do?' One consequence is increased criminal activities – kidnapping, armed robbery, online fraud and other cybercrimes.
Amidst the economic realities, budgeting and security challenges, the Nigerian government has been pursuing the national digital economy policy and strategy (NDEPS). This is important because digitalisation has connected economies across the globe into a single marketplace resulting in digital currencies and cryptocurrency. As such, cryptocurrency transactions are increasing, with more people considering it to avoid unfavourable macroeconomic conditions. Despite high cybercrime, evidence supports the importance of the digital economy in attaining sustainable development. Hence, if this potential is to be harnessed in Africa, it is pertinent to consider Nigeria's experience so far. How has national budgeting been effective in pursuing Nigeria's digitalisation objectives in NDEPS?
Against the above background, Covenant University's Centre for Economic Policy and Development Research (CEPDeR) collaborates with the University of Warwick in the UK to host the 2023 NBR. The theme is 'National Budgeting and Digitalisation for Sustainable Development in Africa: The Nigerian Experience.'
The event is FREE but interested participants must register to attend the event. For those attending online, the zoom link will be sent to you after registration. Click the button below to register.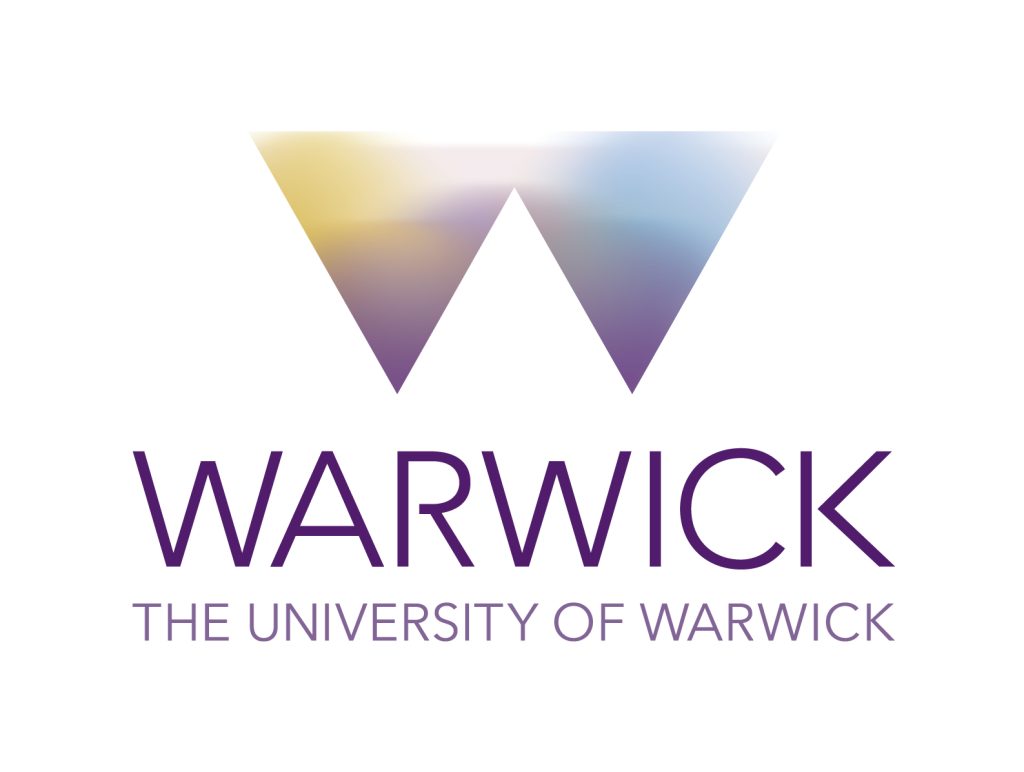 We are drawing the Speakers/Panelists from agencies of government, the private sector, and academia. Speakers and Panelists expected include:
Prince Adeyemi Adeniran – Statistician General/CEO, National Bureau of Statistics (NBS)
William Nwankwo Alo – Permanent Secretary, Federal Ministry of Communications and Digital Economy;
Chibuike Goodnews – CEO,

Dochase Adx

Franklyn Lisk – Academic Director for Africa, University Executive Office, University of Warwick
Mrs Cynthia Ikponmwosa – Managing Director, LAPO Microfinance Bank
Consequently, CEPDeR's 2023 NBR will provide fresh insights to stakeholders in the Nigerian economy and Africa by answering the following questions: (i) what has been Nigeria's digitalisation experience so far? (ii) how has national budgeting enabled Nigeria's digitalisation strategy? (iii) how can budgeting be improved towards creating a digital economy? (iv) to what extent is budgeting driving digitalisation towards increasing youth employment, social media marketing, banking and cybersecurity? So, presentations by speakers and subsequent panel discussions will address the following sub-themes:
Effective National Budgeting and Digitalisation for Sustainable Development
Digitalisation and Advertising
Digitalisation and Sustainable Banking
Digital Technology for Sustainable and Inclusive Development
Digitalisation, Social Media, Cybersecurity and Youth Employment
Success Story of Previous National Budget Roundtable and Panel Discussions
CEPDeR's NBR 2022 was held on 31st March with the theme 'National Budgeting for Economic Recovery and Sustainable Development in Nigeria', with experts from academia, government agencies and the private sector in attendance. After the 2019 edition of CEPDeR's National Budget Roundtable (NBR), which stressed the need for early passage of the budget, the national budget was passed by the National Assembly in December 2019 before the commencement of the 2020 fiscal year. Further details of publications and the policy briefs of past NBRs are online.