Research Interests
Finance & Infrastructure Development
Adesola Akindele-Afolabi is an economist, editor, and author with a mission to educate and inspire Africans, especially Nigerians, to take actionable steps for better economic outcomes. She has excellent experience in analyzing the African economy and covering essential sectors in the Nigerian business markets, from infrastructure to capital markets.
Adesola is the insights associate manager a Stears, a pan-African data and intelligence company. She has authored hundreds of articles with some of Nigeria's prominent print and online publications, including Stears, business a.m, Worldstagenews, and Daily Times—Nigeria's oldest newspaper. She has acquired experience from international publishers and tutors such as the Stigler Centre at the Chicago Booth School of Business, the Reuters Institute for the Study of Journalism at the University of Oxford, the Financial Times, and Bloomberg.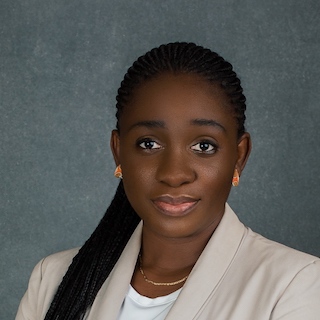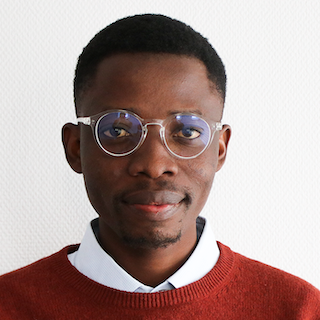 Research Interests
Taxation, Governance and Development
Alex always thinks through world complexity critically. He often provides philosophical solutions through research and academic engagements. Currently, he works with diverse research clusters on different research projects. He takes on diverse research challenges while providing indisputable solutions to complex research problems. With his vast knowledge of qualitative and quantitative techniques, he explores different aspects of research writings, methodologies and analyses that tend to influence policies.
Research Interests
Strategic Management, Operations Management, Entrepreneurship
Ayodotun Stephen Ibidunni, Ph.D., has extensive working experience as University research and teaching faculty and working as a management consultant.
Dr Ibidunni obtained his PhD degree in Business Administration (with specialisation in Strategy & Operations Management). He is the pioneer Director of the International Centre for Policy Research and Industry Linkages (ICePRIL) and also a Research Fellow of the Covenant University Centre for Economic Policy and Development Research (CEPDeR). His academic and research interests are in the fields of Strategic Management, Operations Management and Entrepreneurship. He has published over 100 peer-reviewed articles in high-impact international journals, including African Journal of Economics and Management Studies (Emerald), Journal of African Business (Taylor & Francis), Managerial and Decision Economics (John Wiley & Sons), Journal of Workplace Learning (Emerald), Higher Education, Skills and Work-based Learning (Emerald) among others.
Dr Ibidunni is currently serving on the editorial board of many international journals. He served as a Guest Editor for Managerial and Decision Economics, the International Journal of Business & Globalisation, and World Review on Entrepreneurship, Management and Sustainable Development. Dr Ibidunni is a recipient of many international and national awards, including being named multiple times among the top 500 researchers in Nigeria by Elsevier. In November 2021, Dr Ibidunni joined Chrisland University as a Senior Lecturer and Head of Business Administration Department at Chrisland University. He is also the Director of the Center for Entrepreneurship and Leadership Development Studies (CELDS), Chrisland University.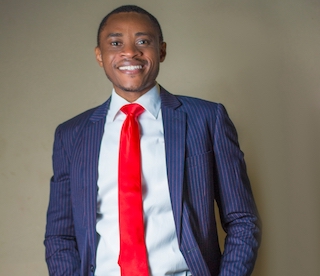 Research Interests
Inequality, Finance, ICT, Tourism, Energy, Environment, and Agriculture
Bosede Ngozi ADELEYE (PhD) is a researcher and lecturer in the Department of Accountancy, Finance and Economics at University of Lincoln and member of Lincoln International Business School, UK.
She is an alumnus of Ogun State University, Nigeria and University of Sussex, UK. She has over 65 publications on SDG-themed studies. She is quantitative inclined with strong proficiency in Stata and EViews analytical software. She is a content creator and Founder of CrunchEconometrix  a digital platform designed to teach hands-on applied econometrics to beginners, intermediate, and advanced level users. Her YouTube Channel  has 153 videos, 29,200+ subscribers and over 3.5 million views.
She recently launched Practical Econometrics for Researchers, Beginners, and Advanced-Level Users (P.E.R.B.A) a massive open online course (MOOC) on Teachable.
For her contribution to the global academia, she earned The British Academy endorsement for Exceptional Talent in 2022. She is a member of Royal Economic Society, Africa Finance and Economic Association, and African Economic Research Consortium. She is a reviewer to several international journals.
Research Interests
Institutional/International Economics, Land/Agricultural Economics
Evans Osabuohien is a Professor of Economics and the Head, Department of Economics & Development Studies at Covenant University, Ota, Nigeria. He has executed funded research projects as an individual, team leader, and team member. He is astute in research, which has resulted in the publication of five books and over 190 scholarly articles. This has recently positioned him among the top 2% researchers in agricultural economics in the AD Scientific Index 2023 Rankings for Scientists.
In May 2020, he was recognised as 'One of the 6 Youngest Professors in Nigeria'. He is the Pioneer Chair at the Centre for Economic Policy and Development Research (CEPDeR) and the Pioneer Chair for the Regional Centre of Expertise, Ogun State (RCE Ogun). He is a member of numerous International Learned Societies and Professional Associations. He is a Visiting Professor at Witten/Herdecke University, Germany and Eduardo Mondlane University, Maputo, Mozambique, as well as a former Visiting Scholar at the University of Economics Ho Chi Minh City, Vietnam (June-December 2020). He is a fellow of the Alexander von Humboldt Foundation and Swedish Institute, among many others. Also, he the Guest Editor for African Journal of Economic and Management Studies (Emerald) on 'Labour Issues in Africa's Agricultural and Rural Transformation' (2020);  and 'Socioeconomic Shocks, Inequality and Food System' in the Global South for Contemporary Social Science (Taylor & Francis; 2022).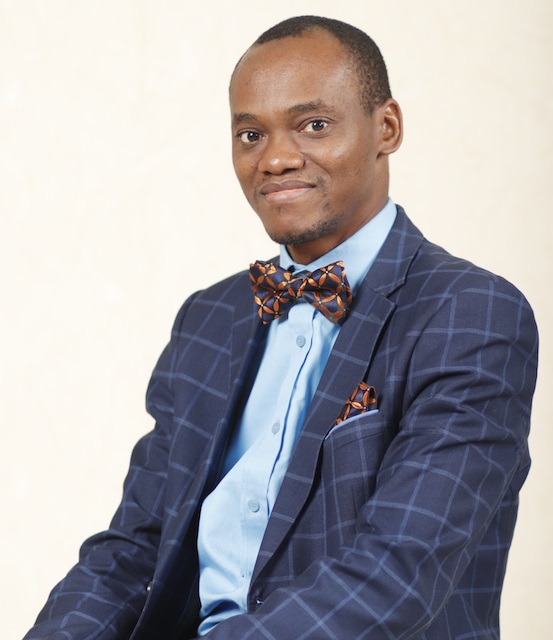 Research Interests
Gender Issue and Reproductive Health, Maternal Mortality/Morbidity
Fasina Fagbeminiyi is a PhD holder and a researcher in Demography and Social Statistics. His thesis titled is centered on "Socio-Economic and Cultural Determinants of Use of Modern Healthcare Facilities for Delivery by Mothers in Nigeria" at Covenant University, Ota, Ogun state, Nigeria, which was completed in 2016.
He had a wide experience in area of teaching, field research and published much in reputable local and international Scopus index journals. He had been involved in consultancy activities with National and International Agencies in the following thematic areas notably HIV and AIDS and Reproductive Health.
Research Interests
Development Economics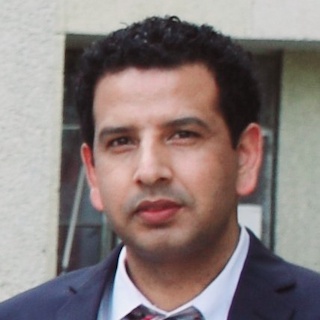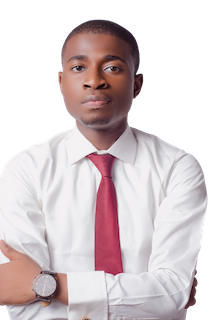 Research Interests
Transport Policy, Poverty and Sustainability
Julius Ajayi is a Transport and Logistics Specialist under the Professional Immersion Program of the ECOWAS commission. He holds a Ph.D. in Transport Management from the Ladoke Akintola University of Technology, Nigeria. He is affiliated to the Chartered Institute of Logistics and Transport (CILT) and also an alumnus of the Summer Institute of Computational Social Sciences (SICSS) where he recently led analysis for an ambitious project that aims to develop a robust algorithm for identifying individuals with gender inequitable attitudes in sub-Saharan Africa.
His primary research interests lie in the domain of Transport Poverty & Inequality and Transport Policy Development & Sustainability.
Research Interests
Economic, Social and Financial Research
Foday Kamara, working at the Ministry of Finance in Sierra Leaone as Senior Economist. He is currently, a PhD student at the University of Nairobi, Kenya.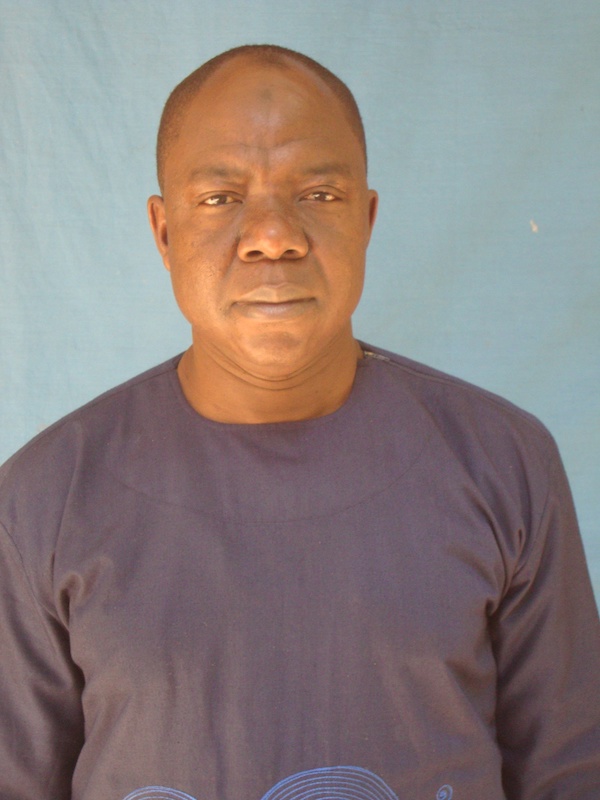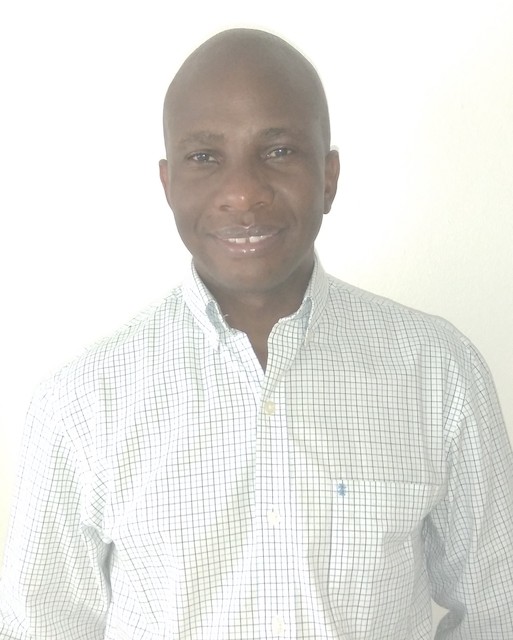 Research Interests
Global dynamics, public policy, inclusive growth and development
Dr. Ngundu holds a PhD Economics (University of Johannesburg), Mcom Financial Economics (Great Zimbabwe University), and Bcom (Hon) Banking and Finance (Midlands State University).
He is a Postdoctoral Research Fellow in Economics at the University of KwaZulu-Natal (UKZN) in South Africa, Research Fellow at the Covenant University's Center for Economic Policy and Development Research (CEPDeR) in Nigeria, Research Associate at Public Policy in Africa Initiative (PPiAI) in Cameroon, and an Associate Member at Leiden University's African Studies Centre Leiden (ASCL) Community in Netherlands.
He also served as a Research Fellow for China Africa Research Initiative (CARI) 2020/2021 fellowship programme on Chinese lending to Africa at Johns Hopkins University's School of Advanced International Studies (SAIS) in USA.
His research interests span international and development economics, with a particular emphasis on China's economic activities in Africa. He is also keen in using econometrics to inform policies on real-time global dynamics and to address issues of sustainable growth and development.